Happy Monday y'all!  I'm excited to share a guest post today written by my friend, Morgan.  She is the talented author behind an inspiring blog called Morganize with Me, where she regularly shares motivational insight for organizing both health & home.  On her list of many achievements, she was recently hired as a team member to contribute for A Bowl Full of Lemons.  What an honor to have her visiting here at Useful Beautiful Home!  After you read her guest post below, go check out her beautiful blog (or click HERE) for additional tips and tricks to help you organize life.   
January is the month of new beginnings isn't it? So, I've got a little project/challenge to share with you this month. If you fall into the category of needing to better organize art supplies. Then this post is going to give you the extra bit of motivation and direction you have been looking for!
When my daughter received a Snapware system loaded with art supplies for her Birthday one year, I was thrilled. What a marvelous concept to store all of those little art supplies. I too turned to the same system and created one for my scrapbooking supplies. See below.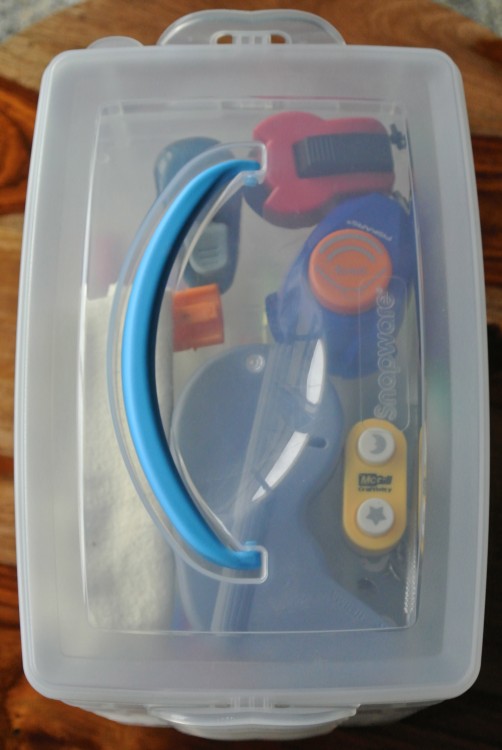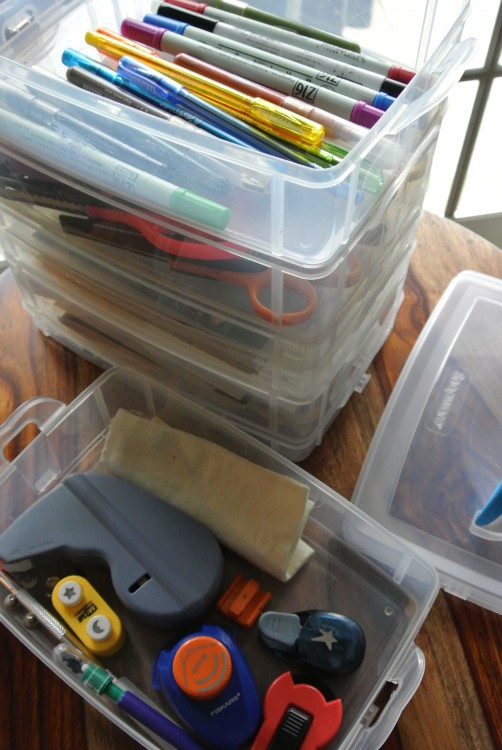 Every section has a "zone." Scissors, pens, stickers, cardstock paper…
I love that it stacks and is compact. I love that I can carry it around with me to where I want to do my crafting. I love that I can tuck my daughter's up high if I don't want her to play with her "art" for a while.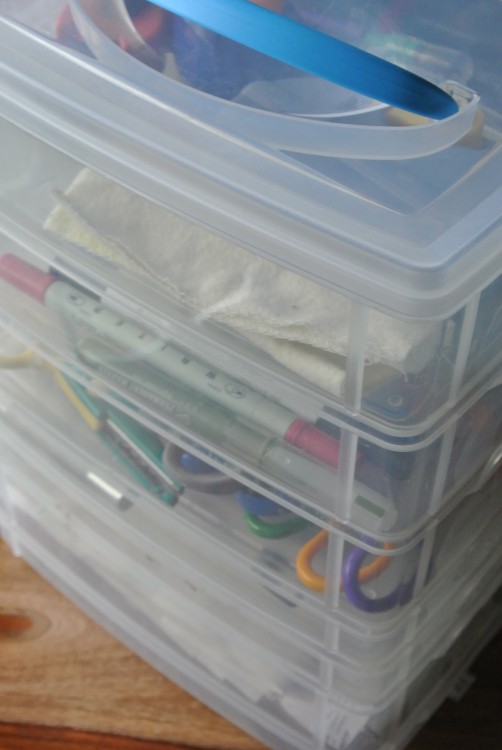 Here is a photo from the Snapware Site. You can usually find their products at retail stores such as Target, Walmart, or Joanns.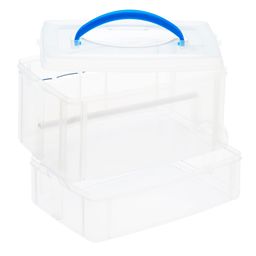 But what about all the other art "stuff?" I am a big fan of bins and putting things in zones. I keep the paint supplies in a bin (up high), all of the crayons in a caddy that can be tucked easily away into a cupboard and separate pencil boxes to organize the colored pencils from the markers. I also use magazine holders to keep coloring books neatly tucked away and keep plenty of paper stacked into letter trays so my kids can self-serve during their creative times.
Now what do I do with all of the finished art???
What is one system you have put in place to better corral the art supplies? Share with me in the comments!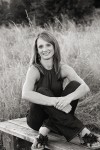 Morgan is the energetic and motivated, but also realistic girl behind the blog Morganize with Me. Her mission is to share tried and true techniques that she hopes will encourage her readers and clients as they focus on their health and homes. She believes in simplifying, prioritizing, and measuring progress one day at a time. When she is not blogging, organizing, or exercising, she can be found cooking a simple dinner or spending time with her sweet family. Her life is full and fun and somewhat messy too. A motto she holds near and dear to her heart, is that less IS more. Unless of course, she as an opportunity for another Chai Tea Latte or she is shopping at Target!